If you are looking for an app that allows you to use the target phone's camera then you need to try TTSPY as it is one of the best Spy Phone Camera Apps out there which is available for both iPhone and Android devices. Parents, Friends, Partners and Employers need the app to keep an eye on their children, friends, partner and employees which is why TTSPY or TTS for short is the ultimate app for one to use with its powerful features such as the Camera feature which is one of the many useful features anyone can use to spy on whoever they want.
It has become a popular option to spy on someone through a spy camera app. Get an inside day-to-day view of your child, friend, spouse or employee's lives with a remote app that provides you with complete access to the person through their phone. The TTSPY provides you with a 360 degrees view of the person using their front and back cameras.
Using the TTSPY Phone Camera feature is easy, what the app does is that it takes the personal details of the person one wants to spy on and uses that information to access the person's phone. The TTSPY app is very efficient because it uses basic details for spying on someone's phone but provides the user of the app complete access to the entire phone of the person.
How to use the TTSPY Live Spy Phone Camera App?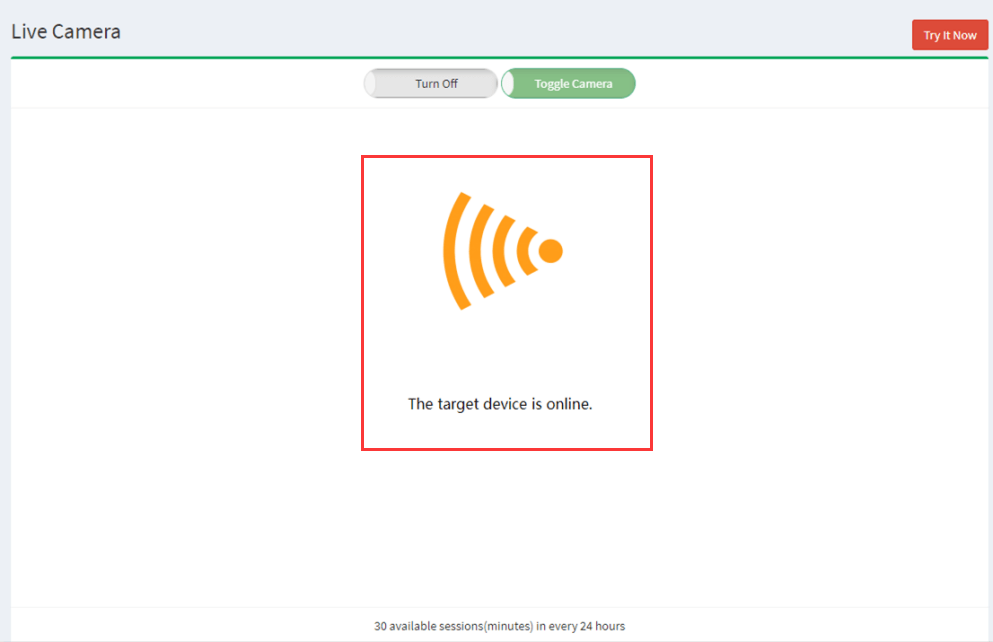 In order to use the TTSPY app one has to download it first which is why it is important to mention that it is easy to download the TTSPY app on your phone as it is available on most iPhone and Android devices. Before actually downloading the app on your phone, it is essential to download a third-party app on the phone as it is required for downloading the TTSPY app.
First, you need to download the third-party app and once you have done that, you can move on to downloading the TTSPY app on your mobile phone. The TTSPY app downloads fast and as soon as it has been downloaded, just enter the phone details of the person you want to spy on and start using the target phone camera feature without the person even finding out.
Similar Spy Phone Camera Apps
As there are many similar apps online which have a phone camera feature but most of these are fakes and require too much information from you. Also, similar apps are much more expensive to use, unlike TTSPY which is an affordable and powerful option for you.
Why spend on an expensive app just to spy on a friend, employee or lover when you could be using the TTSPY app. The TTSPY app understands this hence there are affordable options available on the app. Other similar spy phone camera apps that can be found an online lack in quality, features, and user-interface making it is almost impossible to find an app that is available for both iPhone and Android devices which is why TTSPY is just the app one needs. Other apps lack the features which TTSPY has to offer.  
Why use the TTSPY app?
There is always someone whom one needs to keep an eye on to find out where he or she is, who they are with, what they are doing and who they are talking about. People don't always pick up their phone due to various reasons and that is why it is important to spy on the target phone's camera.
It has become a huge challenge to monitor someone without using an app which is why it is vital for you to use an app to monitor the person's iPhone or Android device camera. This is where TTSPY comes into place, it is the app which one needs to use in order to access the live front and rear phone cameras of the target person for better control. The app is available for most Android and iPhone devices. The TTSPY app is one of a kind app as it offers you with real-time monitoring functions.
Why Choose TTSPY for Spying on Someone?
When one uses the TTSPY for spying on someone with the live phone camera feature, they will learn to understand why TTSPY is truly the best app out there for spying or hacking someone's phone. One can even take a screenshot of what they see on the live phone camera of the person and even be able to hear whatever the person is talking about or the surroundings with the microphone feature.
If you want to use the best live phone camera app for monitoring someone, then you need to use the TTSPY app. The app has all the features you need to access anyone's phone completely and know about everything that the person is doing without them even finding.
There are many unique and powerful features that are available on the app and will help you know everything that you want to about what the person is doing.
Experience the Powerful Features of the App
One needs to use the TTSPY app in order to find out why it is one of the most popular apps being used by just about everyone just about everywhere. Due to the fact that the app is available for android and iPhone devices, one can download the app on their phone without any issues. Make use of some of the most powerful features in an app out there.
Live Location
The live location is a critical feature as it allows you to ensure that the person you are spying on is safe and know about their whereabouts throughout the entire day and keep track of their movements.
Access Text Messages
Besides the phone camera feature, one can use the access text messages feature to view text messages of someone on their phone and even take screenshots of the text messages.
Other Essential Features
Other essential features are available for you to use include access to browser history, pictures and even the activity on apps downloaded by the person such as pornhub, Grindr, tinder, facebook or WhatsApp.