Every family member or friend likes to ensure that their friends are safe. Whether it is your kids, friends or even employees, it is essential to know the exact real-time location of the employee or child. It helps you ensure that the person is safe and is not in any trouble or has reached the location as discussed. When you use the assistance of a real-time location tracking app, you will instantly know the live location of your kid, spouse or employee.
TTSPY is the app to use when you want to know where your child or employee is without them finding out. There are various reasons why it is necessary to spy on someone such as your child whom you might be suspecting of sneaking out with classmates or friends who are not a good influence. Another reason why it might be necessary to spy on someone could be because you suspect that they are visiting an area they had agreed not to visit such as a club or an employee visiting the premises of a competitor.
Such situations make it essential to have a tool for spying on your kid or employee. The TTSPY app for android and iPhone is just what you need. It provides real-time monitoring features such as monitoring the person's surroundings and knowing their live location. The app has the feature to access anyone's phone to view their live location and to even listen to what they speak about and whom they speak with.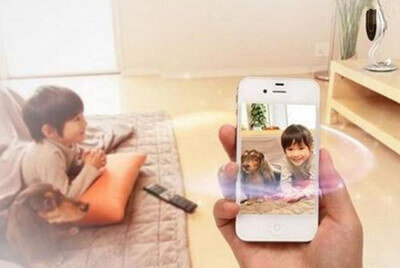 How to use the App Feature?
The app can be downloaded easily via a third-party app which is easily available on both the Play Store and App Store. The TTSPY app does not require rooting for android or jailbreak for an iPhone or iPad.
As the app is easily available for most android or iPhones, one can just download the app right away through the third-party app. Once you have downloaded the app, you can start using the feature immediately. Just register the number you want to track. The app is one of the best in the market.
Now, all one has to do is log in with their account details to access the person's live location and to even listen to their phone's surroundings. There are so many advantages to using the app which easily outweigh the disadvantages as discussed below:
Advantages of using the Location Tracker Feature
One of the greatest advantages is the location locator feature on the app, it is a powerful feature due to the fact that you get to use the real-time monitoring function which means that you get to view the live location and listen to your child or employee and whom they speak with.  
You can also listen to what an employee says or whom they speak to such as a competitor and have the conversation recorded.
It is really important for parents to be able to monitor where their child goes and with whom, especially when it is the child's first phone. Good parenting means being able to have a good relationship with your child in order to see what the child is doing.
Another great advantage of the app is the fact that you will know where the employee or child is by listening to the surroundings such as if they visit a club when told not to. Whereas, the employers will know what information the employee provides to the competitor.
The feature is easy for a parent or even a guardian to use. In today's times, kids might think that they know a lot more about technology as compared to their parents but the user-friendly interface provides parents or guardians the ability to use the app to its' full potential.
Disadvantages of using the Location Locator Feature
Although it might seem important to spy on someone by viewing their live location, it might not be the right thing to do. However, your child or employee would not find out that you spied on them unless you tell them. Despite this, the app is still important for both parents and employers to use.
Other Powerful Features in the App
TTSPY is available for both iPhone and Android and it is one of the most powerful monitoring apps out there. The app is easy to download and is the ultimate app for both parents and employers. Although it is used for multiple purposes, the reason behind it is the same which is to ensure that the child or employee is safe and does what is told to them.
There are many features in the app which make it the tool parents and employers need. The various features such as checking the live location of the user help one know where their child or employee is to know that the child is safe or that the employee has reached the location as told.
The app provides you with complete access to the phone of the user which means you will be able to access their contacts, call log history, messages, pictures, videos, audios, browser history, apps installed and even app messages timeline such as WhatsApp or Viber. Due to all these various features that are given to you for the most economical price, TTSPY has become one of the most powerful apps in the market.
Why Use TTSPY to Track someone's Location?
Just about almost everything today can be done through the use of the internet such as viewing content which is not aged appropriate to using apps which one should not be using, it is important for parents or employees to monitor their child or employee and check where they go.
Parents or employers can't always monitor their child or employee at all times which is why the app is a great way to monitor them at all times. Parents need to download the app on their phone to ensure that their child is not visiting places with someone which might prove to be harmful to them because children are sensitive and easily susceptible to harmful behavior at a young age.
It is important for parents or employers to be able to hack their child or employee's phone to know where they go to on a regular basis. Give the app a try now to see why it is the best out there.