Mobile phone camera hacking apps have become a necessity in today's times to check on your partner, child, friend or employee's phone to access their camera and see what they are doing in order to monitor them. It might seem illegal or an invasion of privacy for desperate times call for desperate measures and hacking a phone is of no excuse. If you think that your child is hanging with the wrong crowd or watching porn on their phone then you need to able to hack their phone.
An employee, on the other hand, could be selling company secrets to outsiders and engaging in collusive practices, which is why you need to be able to spy on their phone.
Using an app that allows you to hack a phone is of paramount importance. It helps you catch a cheating partner, fire or report an employee who has been working for competitors. Many people look for the best free app but there is no such thing because nothing good comes from something that is free which is why you need to use an app that is affordable and provides the best services, this is why the TTSPY app is just what you need. The app is easy to use and will help you find all the answers to your questions.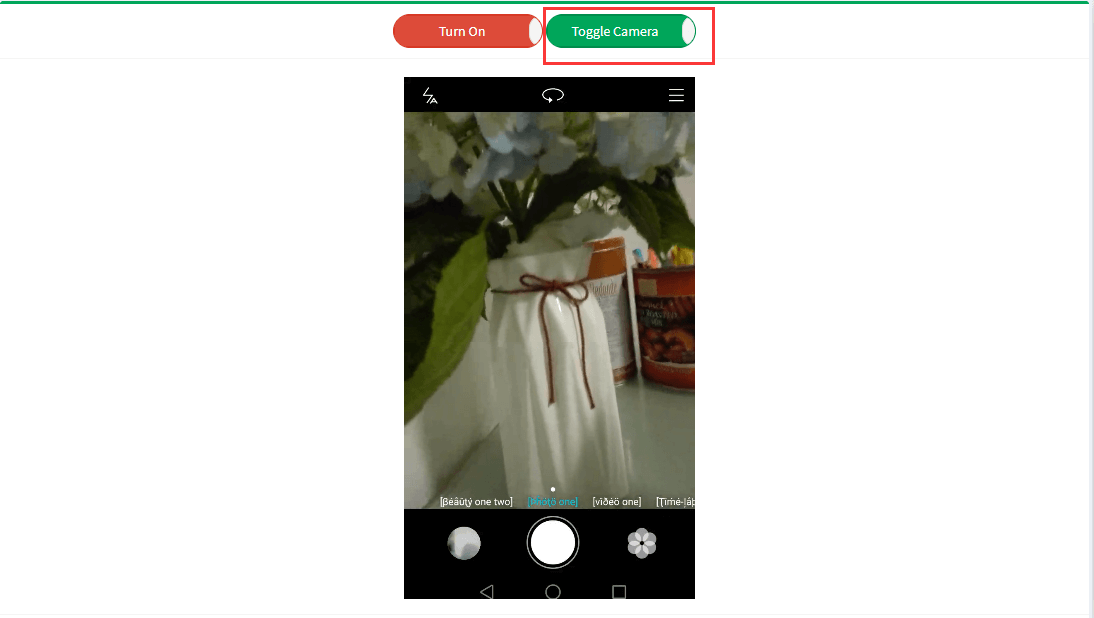 How to Use the TTSPY App?
Anyone can download the TTSPY app on their phone all they have to do is download the app through a third-party app that is easily available on both App Store and Play Store. It is important to mention that the TTSPY app does not require any rooting for an android device and nor does it require jailbreak for an iPhone. The app is meant to be used on both your iPhone and iPad.
The TTSPY app works perfectly on most iPhones and Android devices. Just download the app through a third-party app now and as soon as you have downloaded the app, you can start using the camera feature. Just enter the details of the phone you want to hack or monitor and you will be able to access their phone to view the camera or any other any feature with ease and without the person even finding out.
Other Similar Mobile Camera Hacking Apps
Everyone knows that there are many mobile phone camera hacking apps that are available for an iPhone or an Android device. However, the features of most of these apps are limited. No app has all the features of an ultimate phone monitoring app such as those of TTSPY which prides itself in knowing that it has the most features that can be found in a mobile phone monitoring app.
Other similar software apps provide limited features and if you want all features, then you would need to download many different apps which isn't the case with TTSPY.
Choose TTSPY for Mobile Phone Camera Hacking
If you are looking for the ultimate app that provides you with real-time monitoring functions such as monitoring a person's camera, or accessing their entire phone and all the features in the phone, without them even finding out, then you need to use TTSPY as it is truly the best mobile phone camera hacking app for iPhone and Android devices.
The app has a bunch of different features that will help you know everything about the person you want to spy on. If you want to know more about what your child, partner, crush or employee is doing or is up to, then you need TTSPY to help you out with that. There are many benefits of using the app such as the ones mentioned below.
One does not need to be tech-savvy to use the app.
The easiest way to hack into someone's phone.
Regularly check who your child, friend, lover, or employee speaks to.
You get to access the phones without anyone finding out.
It has an easy to use interface.
Listen to the person and watch what they are doing through their mobile phone camera.
Other Powerful Features on the App
There is a reason why people use the TTSPY app. The app is available for both iPhone and Android devices meaning that no matter which device you might be using, you will still get to use the most powerful monitoring app out there.
There are various features that are available on the app making it the ultimate tool for you to use. Besides just the camera feature, the app has many other useful features that make it the app you need for hacking someone's mobile phone.
GPS Feature: It is one of the most powerful features in the app besides the camera feature as it allows you to check the live location of the person you want to spy on. The location which is provided is accurate and will help you determine the whereabouts of your friends, child, employee or lover. The live location feature is important as it helps you ensure that the person has reached a location safely and you get to monitor their whereabouts throughout the day with just a tap on the screen of your mobile.
View Messages: You will also get to access all the text messages of the person you want to spy on and read them as well as screenshot these messages.
View pictures: Check out all the pictures taken by your child or employee to know if they are doing anything wrong or suspicious.
View the browser history: You can also access the browser history of the person to know what they have checked out online. It can even help employers know if employees are looking for a new job or emailing a competitor or parents.
View the apps on the phone: You will get complete access to all the apps downloaded on the phone of the person you are spying on such as their tinder, WhatsApp, Viber, Instagram, Facebook and much more.