Want to see someone's phone screen without being noticed? Come and use TTSPY's remote screenshot function. You can capture images of the monitor's screen at any time, no matter your phone is android or iphone, without the need for root or jailbreak.
It's a great way that use the remote screenshot to monitor your kids' phones, your wife's phone, or your employees' phone.
How to find the feature of remotely phone screenshot
Find the button of controlling the remote screenshot function first. The specific location is marked below.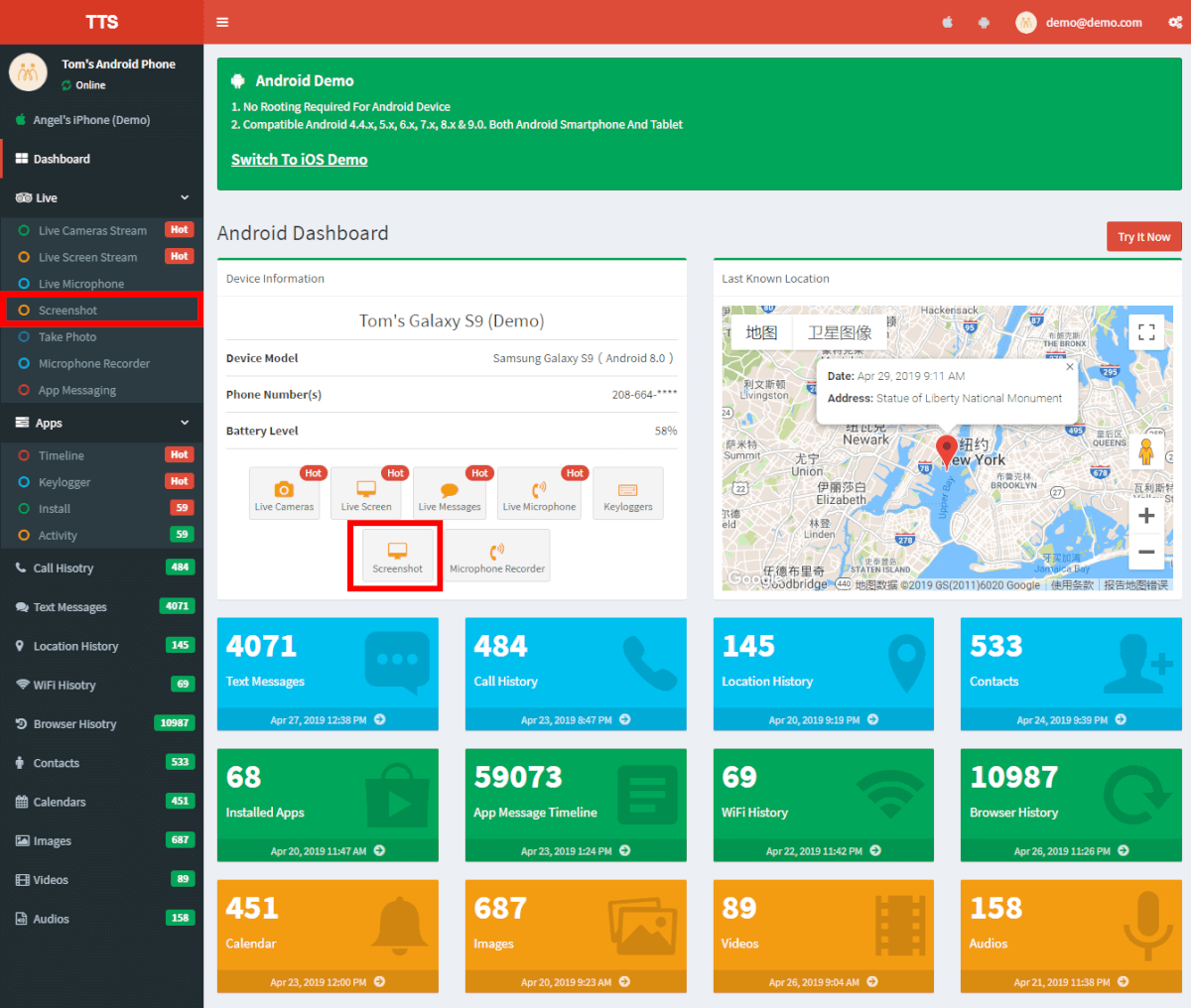 Display the screenshot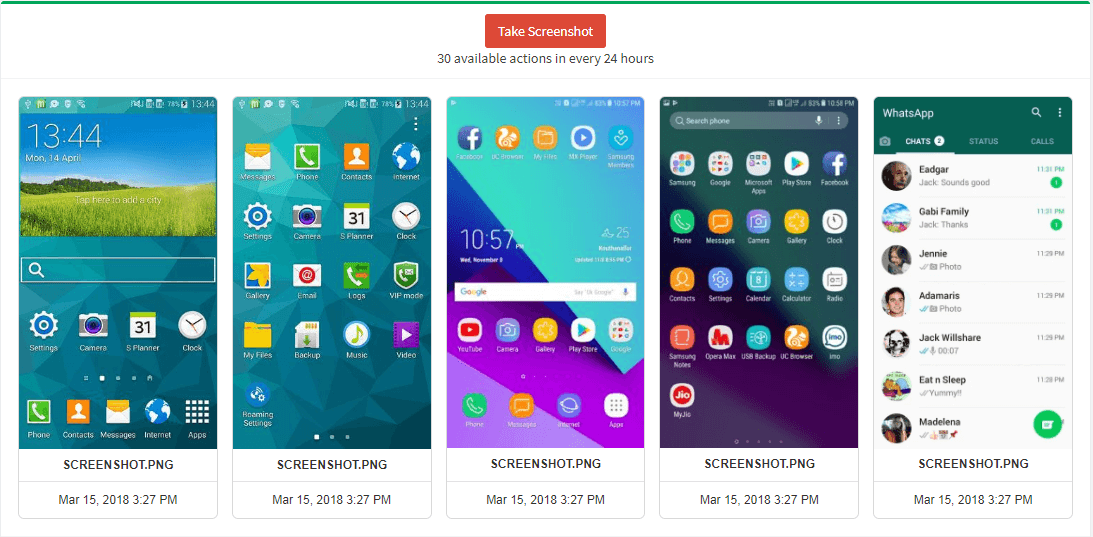 After clicking the button to enter, you will see the page above. You can use the remote screenshot function of TTSPY to check the operations of monitoring devices at any time.
Phone remote screenshot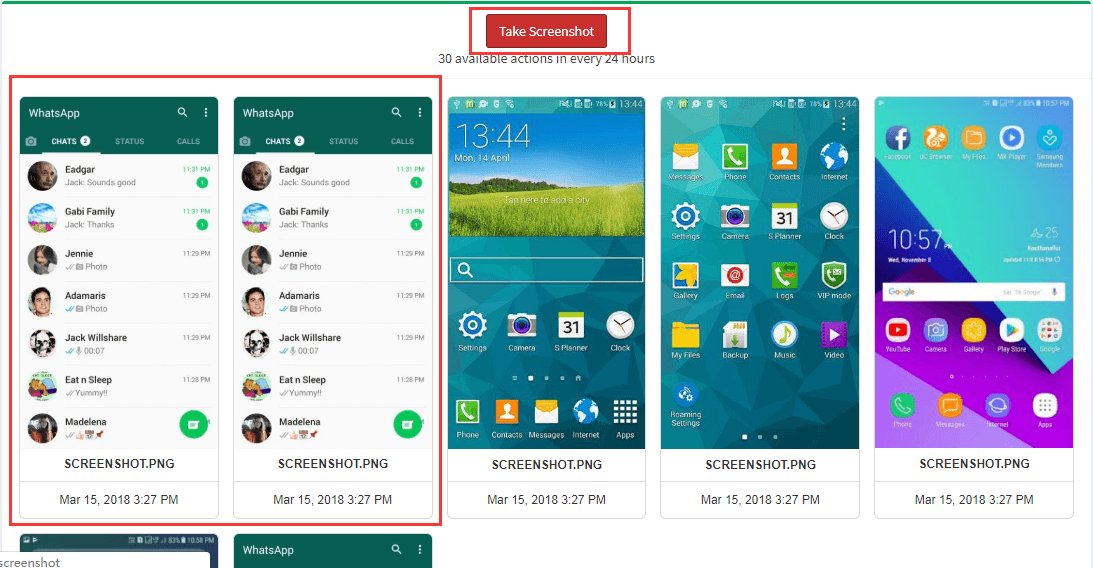 Click the red button to capture the screen image on the target device. You can infer from the screenshot which new apps the monitoring target has downloaded or which chat apps the target person is using.
Lacking of judgment in the use of mobile phones, children are always attracted by some bad information. But in modern society, it is almost impossible to directly check what children are playing with their mobile phones because children have a high sense of privacy nowadays. You can spot-check your child's phone at any time with a remote screenshot from your phone, which will show you if your child surfs the web healthily.
Do you suspect that your husband is having an affair with a woman newly met at WhatsApp? While your husband is using the chat app, you can log on to the TTSPY's control panel and use the remote screenshot function to capture his chat messages with that woman. From which, you can clearly know whether your husband refuses to chat with the girl, or chats too happy with her to forget his identity as your husband.
As a boss, you can remotely capture your target employee's phone screen when he is unknowing. You can monitor his phone usage to make sure he's not communicating with your rival company. At the same time, screenshots can also be used to display your employees' mobile phone usage during working hours and show whether they use work-related apps only during working hours, rather than using entertainment apps unrelated to work.
Others things you need to know about screenshot remotely
There are 30 available actions every 24 hours in terms of taking a screenshot, which is enough for you to use normally. If not, you can also view the dynamic operation on the target device directly through the live screen function.
The above is about the phone remote screenshot function introduction. If you want to learn more about remote control functions, you can click to view.