Spyzie is one of the most advanced phone monitoring software you can use to spy on any device. If you want to monitor your child's activities or simply know what your husband/wife is doing on their mobile phone, you can surely try this software. In this article, we will do a full Spyzie review. The review will cover everything you want to know about the product as well as how you can set up it. Moreover, to make your work easy, we have also taken into consideration some of the top pros and cons that you will see in the software. You can easily decide whether you should go with the tool or not. Also, for the people who won't like this app, we have given the best alternative you can use here. T
What is Spyzie and why we need Spyzie?
Spyzie is the software available on both Android and iPhone using which you can spy on these devices. Once you install this application on the mobile device, you will be able to check and monitor the daily act ivies directly from your PC or any other devices.
Technology has both good things as well as bad things. As a parent, you should always keep an eye on your child in their daily activities. This tool will help you to check all of the things including logs, application usage, as well as other things. In the same way, you can use the same tool to catch the cheating partner. Therefore, if you are concerned about any of these things, you should keep a close eye on all of these things.
Features of Spyzie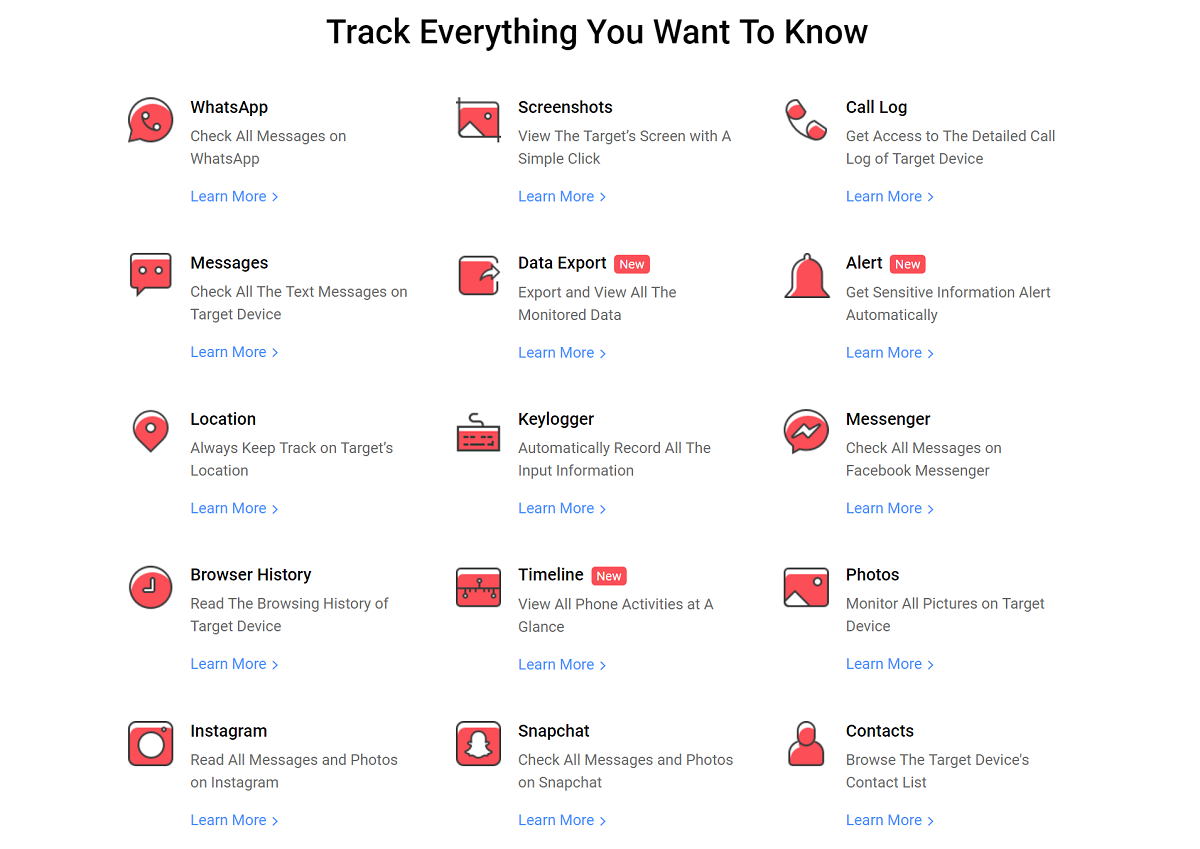 Whatsapp
Whatsapp is one of the most famous tools we use for communicating. This tool will help you spy on all the Whatsapp messages whether they are a personal message or they are talking in the group. If you are planning to get this tool for the cheating partner, WhatsApp is one of the best ways you can know every single detail.
Call log
Along with the Whatsapp, call log is one of the other most important things that you might want to know. This software will let you spy on all the call logs. Even if they get a miss call from an unknown number, you can know who called. Moreover, if your target person has the number saved in their contact list, you can even know the name of the person.
Screenshot
Proofs are also necessary. Therefore, using the Spyzie, you can always take a screenshot with a simple click whenever you want. It is very much useful if you want to prove the person wrong or you simply want to file a divorce and need some evidence for it.
Alert
If you think you want to know something urgently, you can easily set up alerts with the Spyzie tool. You will see the notification whenever a certain action is performed.
Location
You can always know the current and live location of the target device. If your partner or your kid is hanging out a lot, you can surely know where they are currently using the live location features.
Browser History
Browser history is one of the most important features that every spy tool needs. Spyzie gives you complete access to the browsing history of the target phone. You can know very much trough the browsing history.
Instagram and other apps
You can also spy on various other applications that are active on the target device. For example, you can spy on the Instagram account and Facebook account. These are just the name of the famous apps. In the same way, you can easily spy on the one that you want. This is the best way to know which application the target is using on a frequent basis.
Data export and timeline
Timeline is the way where you can easily see the whole logs and the captured data in just one click. It makes your work easy as you won't have to go to various other menu items and find what you are looking for. In the same way, you can export the data using the data export feature. It will ask you if you want specific data or you want a full backup of your data. You can select one of these as per your choice.
How to Setup Or Install  Spyzie
When you set up the Spyzie, it will automatically start capturing the data from the target device and send it to the server. You can view the data just by logging in to your Spyzie account. Now, once you open your account, you will see all the information directly on the website.
You can set up Spyzie using following steps. It doesn't take more time and there are all the instructions given on the website with screenshots.
First of all, you will have to create an account on the Spyzie website. Once you create an account, you will see the link to the Spyzie application
You will now have to install the Spyzie application on the target Android device. Follow the instruction and activate the device service.
Once you complete all the steps, you can start monitoring all the activities directly from your account. All you have to do is log in to your account to view the data.
Compatibility
The Spyzie tool is compatible with Android as well as IOS devices when installing as a target device. In other words, you can spy on Android as well as on IOS devices using this.
Moreover, you can view and monitor the data from any device.
Customer Service and Support
If you are facing any issues in the whole setup or installation or any other part, there is active customer service. You can either use the knowledge base to get a solution to your problem. However, if you are not able to get the solution, you can surely contact them via their contact form. There is chatbot support given and no phone support.
Common Questions
Q: Do I need to root the Android device to install or jailbreak the IOS device?
A: No, you don't need to root or jailbreak the device
Q: On which devices I can run Spyzie?
A: You can run Spyzie on any devices with Android 4.0 or later and IOS 8.0 or later.
Q: Can I install Spyzie directly from the internet?
A: No, you can only install the tool manually
Q: What will happen if I don't pay the monthly charges?
A: If you end the subscription, all the data will be deleted and the device will also be deactivated.
Q: Will the user see the Spyzie icon or is it invisible?
A: Spyzie is invisible and hence they won't see the icon
Q: I think I am being monitored, is there any way I can get rid of it?
A: Yes, you can uninstall it using the instruction given on the website.
Pros & Cons
Pros:
You will get all the features starting from Whatsapp logs to screen capture.
All the logs can be exported
You can spy using the keylogger given
Also, there are all the other mandatory features you will need for spying on the target device.
Cons:
The pricing is too high. You can get the basic plan but it doesn't cover all the features that you need. Therefore, you will have to go for the bigger plan.
The Best Alternative to Spyzie: TTSPY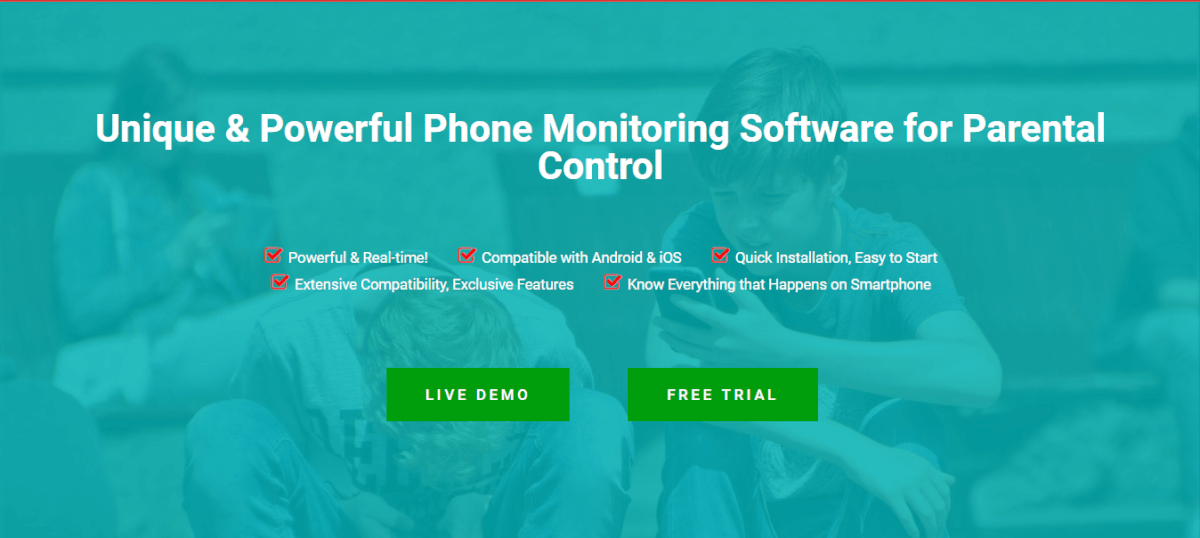 If you are looking for some alternative you can use in the place of Spyzie, here is something that you can go with, The best alternative you can use is TTSPY. It is very similar to Spyzie but there are a couple of extra features. Therefore, you can surely give this one a try if you do not like the features of Spyzie.
Both of these are a similar tool but has many differences that you will see. Hence, you can select one among these. We have made it easy for everyone to select one of the tools. Here, we have compared the most mandatory features and other things. Also, we have stated which of the tools is best for you according to your requirement. In the same way, you can select one.
Compare With TTSPY
Now, if you compare the Spyzie and TTSPY, there are many differences. Both of these have a different strategy that you can use to spy on your target. If you want more details and logs about the target, you should always select TTSPY. This is because here you will also get access to the cameras. You can open the rear camera as well as you can open the back camera whenever you want.
In the same way, you can get access to the microphone using TTSPY. Moreover, they both have different plans and pricing. For instance, if we talk about the Spyzie, you will see that there are many plans and you will get the features according to that. Whereas, on the other hand, on JSSPY, you will only get one plan where you will get access to all the features.
Without a doubt, if you are looking for an affordable solution, TTSPY is the best options here. However, if you are planning to use only one or two features, you can surely go with the basic plan of Spyzie.
In this way, both of these have different plans and pricing. You will easily see the difference when you take a closer look at the features. Therefore, we have listed some of the best features of JSSPY which will make super easy for you to compare both of these amazing tools.
Features of TTSPY
Full Access: One of the best features of TTSPY is that when you buy one plan, you will get access to all the features. You won't have to pay more if you want more features.
Live camera: You can access the front camera as well as the back camera whenever you want. There is an option in the website where you can see the live movement using the camera. Also, there is a location feature that allows you to determine where your target device is currently located. You can use both of these features together to get any kind of information
Easy UI: The UI is simple and easy. You can easily find what you are looking for in no amount of time.
Apps: There are several apps access using which you can see the logs as well as what they are doing in the apps. In other words, you can know the app usage whenever you want. This is one of the best features if you are spying on a cheating partner. Also, it is useful as you kid might sometimes install unwanted apps that will harm their life in one way or the other.
Microphone: Moreover, if you are not yet satisfied with the camera and the location feature. Here is something for you, you can also turn on the microphone of the target device and hear what they are speaking.
Keylogger: Last but not least, another feature that is also present here is Keylogger. Using the keylogger feature, you can come to know what they are typing in their mobile devices. All the passwords are stored in the plain text and therefore, you can easily come to know the password of the target device.
Conclusion
To conclude, this was a full Spyzie review. You can easily spy on the target device as well as you can come to know about what they are doing anytime you want. The Spyzie has many features and so does TTSPY. However, as we have already mentioned, you can surely decide according to your requirements. However, if you are looking to spy on your target completely, you can go with the TTSPY. You will not only save some money here but also you will get more features and clean UI. Therefore, you can decide the tool according to your need and the one that you like the most.