The only thing that worries us the most is the safety of our loved ones and if we, for some reason, do not know about their safety and well-being we get anxious. The little troubled feeling won't allow us to focus on work or anything. We are continually distracted and always thinking about that special one. What if there is a way to track the location of your loved ones? What if you can check where they are at the moment and whether they are safe or not? Isn't that cool? This will take all of your tensions away and you will be able to focus on your work or whatever you are talking.
Talking specifically about the special one, your girlfriend, who means a lot to you and you, would do anything to get back to her and give her a nice warm hug. Apart from safety concerns, there are different scenarios that can help you a lot in keeping the relationship healthy and pleasant. Let's say you want to surprise her on her big occasion like birthday or graduation and for some reason, you are not there with her. If you know her exact location then you can just surprise her with the unexpected visit and she will be over the moon seeing you surprising and remembering her big day like that. All the quick plans could be executed without even the chance of missing her or not getting to her at the right time.
Well, the tracking applications are for spontaneous meetups and surprises but in rare cases, you can actually spy on your girlfriend if you ever feel like she is cheating on you or not being honest 100%. There are numerous applications that allow you to track girlfriend's location, but one app that stood amongst all is TTSPY.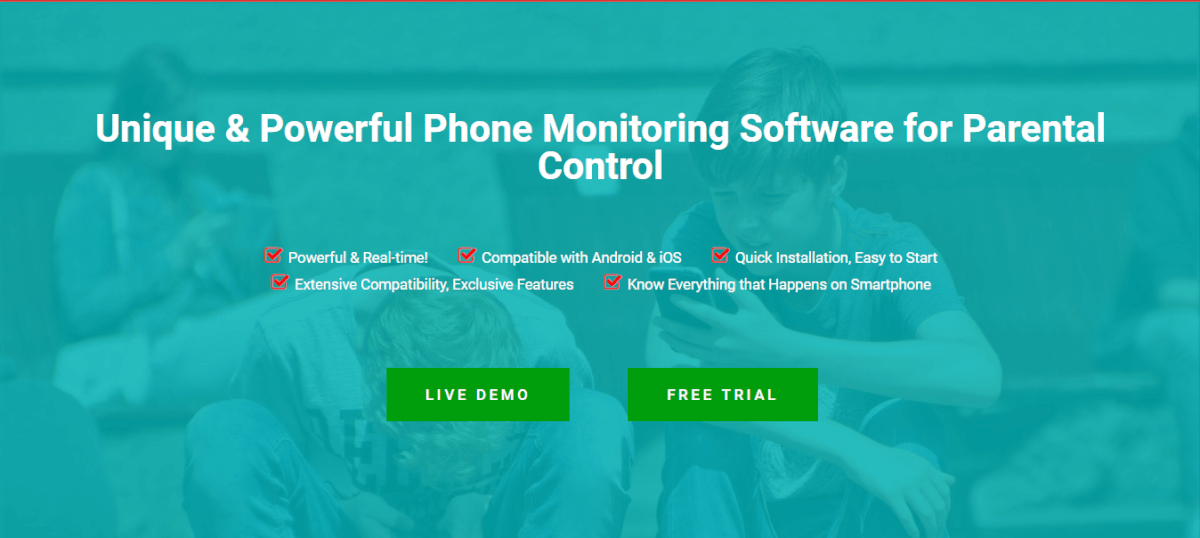 Different applications are available but they are not as versatile as TTSPY. With the complete package, you will never lose track of your girlfriend and you can plan all you want and surprise her in every way possible. TTSPY is completely unique and trusted application which allows you to track the real-time location of your girlfriend. With the pin-point location detection accuracy, you won't be in doubt ever. Let's check the cool features of TTSPY and I am sure you will fall in love with the product.
Features:
Real-Time tracking through GPS.
Live location with remarkable accuracy.
History of the locations is saved in logs and you can check where she was at any specific moment.
You can access the logs through a master control panel.
If you are really worried about safety, then TTSPY allows you to get the remote access to both cameras and you can see from their point of view and check if everything is okay or not.
In addition to the location, you can also check the call logs and messages of the targeted phone and remotely access them without even letting the other person know.
For the last point, to catch a cheating girlfriend, TTSPY has another cool feature that allows you to access the gallery of the targeted phone. If your girlfriend is not loyal then she might have compromising pictures hidden somewhere in the gallery. TTSPY gives you uninterrupted access so you can make sure you are not wasting your time on an unfaithful partner.
In addition to all features, TTSPY allows you to check the social media accounts and see the live screen if you want.
Price:
With all the amazing features and ability to work on both Android and iOS platforms, TTSPY only costs you 49.99 dollars per month. So, you will be getting unlimited access to all the premium features at such a reasonable price.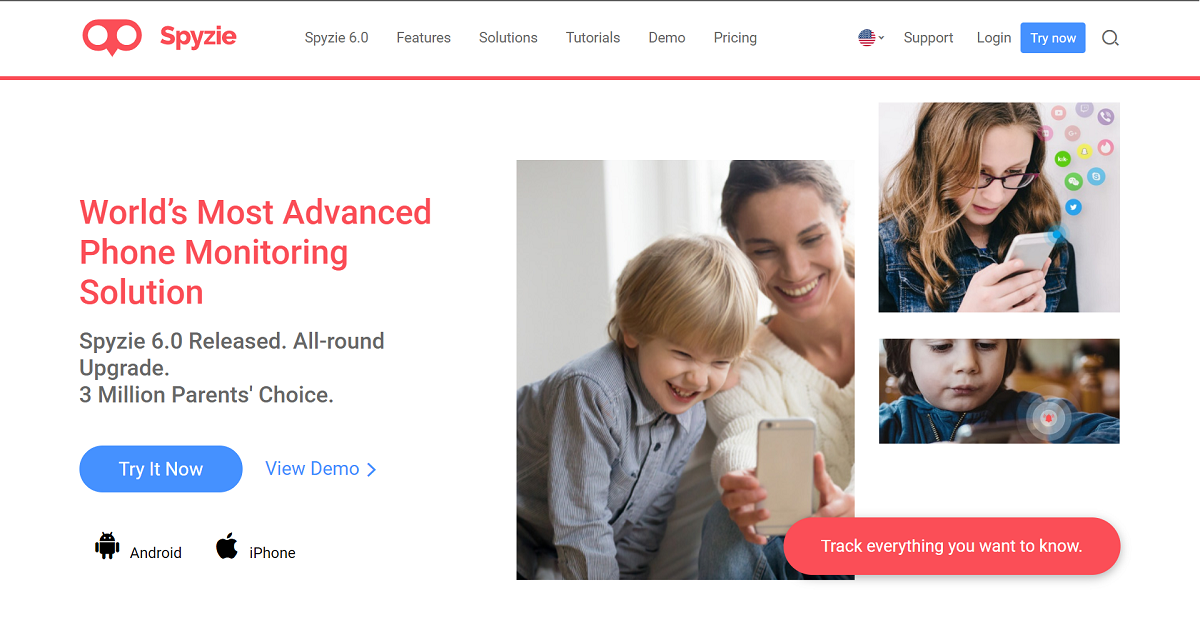 Another promising and in-demand location tracking application is Spyzie. With the ability to run on both Android and iPhones, Spyzie has really grabbed the market with many positive reviews from the clients. So, if you really wanted some application to track the location of your girlfriend, then Spyzie can be a good choice. To add more weight to my point, let's check out the cool features that Spyzie has to offer.
Features:
Using GPS, it can track the location of your girlfriend.
Google maps are integrated with the application so, you can have the bird-eye of the real-time location.
You can also keep a track of the places she visited on which day and which time.
Tracking whereabouts is enabled in android only but the feature in itself is pretty useful.
Cost:
The loaded application does not charge you a lot. You can subscribe to the unlimited premium access for a month in just 50 dollars but you can downgrade the plan according to your requirements with fewer charges and of course, fewer features.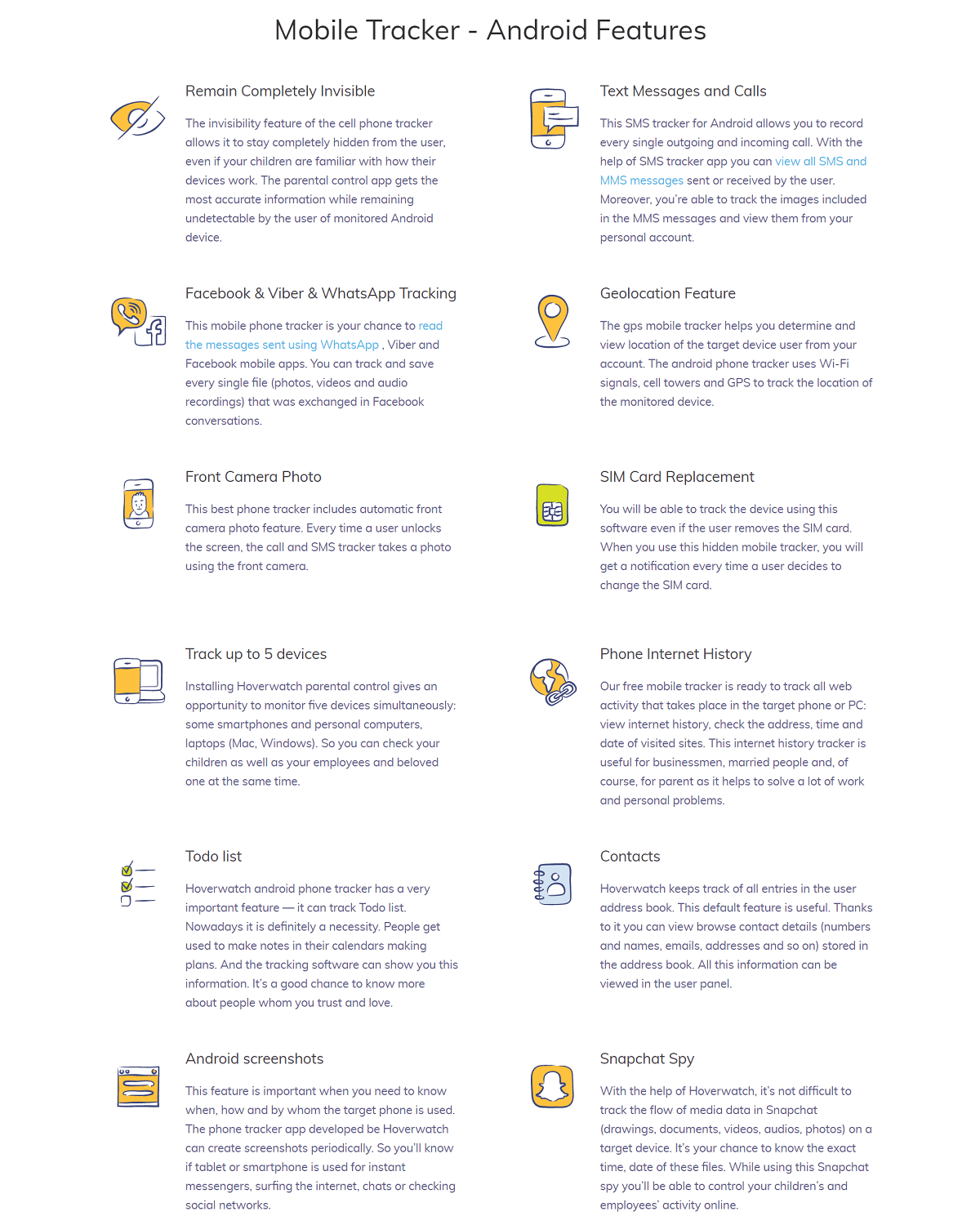 Hoverwatch is one of kind phone tracking application that allows you to locate the location of your girlfriend without even letting her know. You don't need to root or jailbreak the device. Another cool feature that hoverwatch offers is the tracking ability using cell phone towers. This means that even if the Wi-Fi and GPS are turned off, you can still track the location of your girlfriend using the cell phone towers and pinging of the signals through that tower.
Features:
Cell phone tracking ability with the sophisticated online map system to let you know about the exact location.
If GPS is turned off, you can still get the location.
All the previous locations can be checked and monitored through the master controls.
Pricing:
There are different packages available for Hoverwatch like personal, professional, and business. Sticking to the single device and personal use, as we are talking about the location of the girlfriend's phone, Hoverwatch cost's you 24.099 dollars per month. Rates can vary from plan to plan.
TheOneSpy
Theonespy is among the top-rated location tracking and spying application and the plus point is you can get the application installed on your Android, iPhone, and Laptop as well. The amazing feature that theonespy has to offer is the service of geo-fencing. This means that whenever your girlfriend gets out of the safe circle that you have marked on the map, you will get the instant notification. Other cool features related to location tracking are:
Feature:
Geo-fencing and setting or selected the limited area as a safe zone.
Instant Email notification if the targeted device leaves the safe location.
Real-time tracking of the location and constant feedback.
Pinpointing the exact location using GPS and cell phone towers.
Location history can also be checked and logged.
Cost:
Different packages are available for different platforms. Starting from the light version for Android, the price range starts from 25 dollars and goes up to 35 dollars for premium features per month. For iPhones, only premiere package is available at the moment that will cost you 40 dollars per month.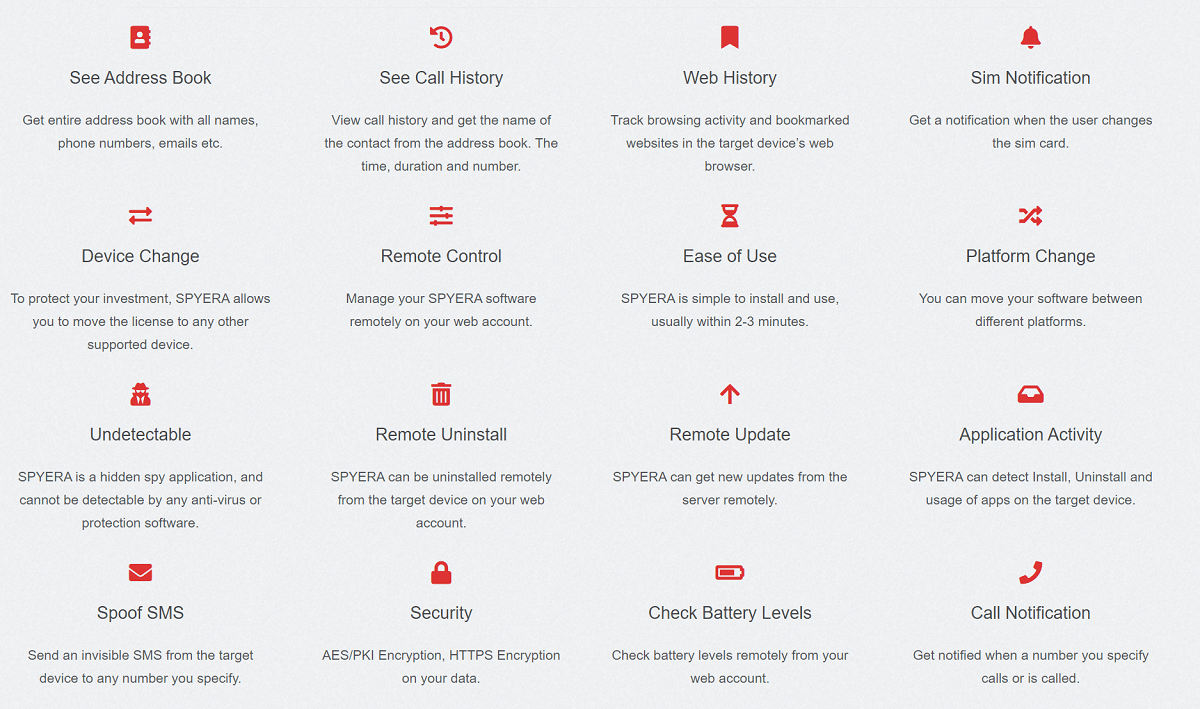 Spyera is another comprehensive and complete spying and location tracking application out there. With the ability to tap into the built-in GPS tracker, it can also work as a hidden phone finder. You can use the stealth mode to avoid the detection and no one will ever know you are spying on them, especially your girlfriend and that is the whole point. Few highlights of the application are:
Features:
Perfect Geo tracking using the built-in GPS and all the data can be shown in the form of a map.
Perfect stealth and invisible mode to avoid confrontation.
Dates and time included in the saved location for up to one week for reconciliation.
You can add the favorite locations on the map and when the target reaches that location, you will get the instant notification.
Cost:
Spyera has different subscriptions for Android, iPhones, and PCs but they are offering a complete package as well. In this package, you get access to android, iPhone, and PC at the same time at a discounted price of 28 dollars. However, full features are available in the smartphone version of the application and you can subscribe to month offer in just 31 dollars. Spyera is also offering huge discount of 90% if you subscribe to the services for 2 straight years.
Final Say
So, with different applications out there, there are fair chances of confusion. We have picked out the best applications among all other so the decision gets relatively easier for you. In our recommendation, TTSPY is one of the prominent and versatile applications to track the location of your girlfriend with advanced features and easy to use graphic user interface. So, what are you waiting for? Get your subscription now and make sure your girlfriend is safe at all the time and you can surprise her every now and then to keep the relationship strong and happy.