A call recording app is a software that lets you record the calls that you either make or attend and converts it into an audio format. This means that the entire conversation and every word that you the other person uttered is recorded by the app and saved in an audio file that you can listen to later on.
Why use a call recorder app?
There are various reasons why one would want to record its calls. That could be either for security and safety purposes as laws enforcements agencies would do. For instance, if anyone threats you over the call so you could use the recording as evidence in your defense.
Or, one could simply keep a record of its memorable or pleasant moments on calls. Although proposing to your partner on the phone is not the best idea that could be suggested. Saving any important conversation on call related to your work or academics can come handy later on. Such as your boss is instructing you something important or your colleague explaining the science project to you.
Not to forget, your friends can also record any embarrassing confession that you made on call and later use it to tease you. Thus, there are numerous ways so you can use hide call recording apps to your desires and advantages. 
There are various call recorder apps available on app stores for both android, iPhones and other operating systems. However, which app you choose makes a difference in the quality of recording and ease of use. An ideal call recording app, apart from good voice quality, provides better storage and security features. Therefore, we have listed for you the top 10 call recording apps to record the calls on your phone.
10 Call Record Apps To Record Cell Phone Calls

An automatic call recorder is among the best and most prominent call recording apps. It is compatible with a wide variety of device versions that allows you to record as many calls as you wish. Moreover, the call recording features are available in three distinct modes. It lets you record calls for all numbers, your saved contacts or unknown contacts.
Automatic Call Recorder is incorporated with Google Drive and DropBox that provides you ample space to store all your recordings. Therefore, you won't be running out of storage to save your records. This app is available in two versions; a basic and pro version. The pro version is completely ad-free with added features but comes with additional charges as well. In a nutshell, Automatic Call Recorder is recognized as one of the most popular call recording app available for android. Automatic Call Recorder continues to remain on the top position of our list due to its first-rate user experience and positive reviews by customers.
True Caller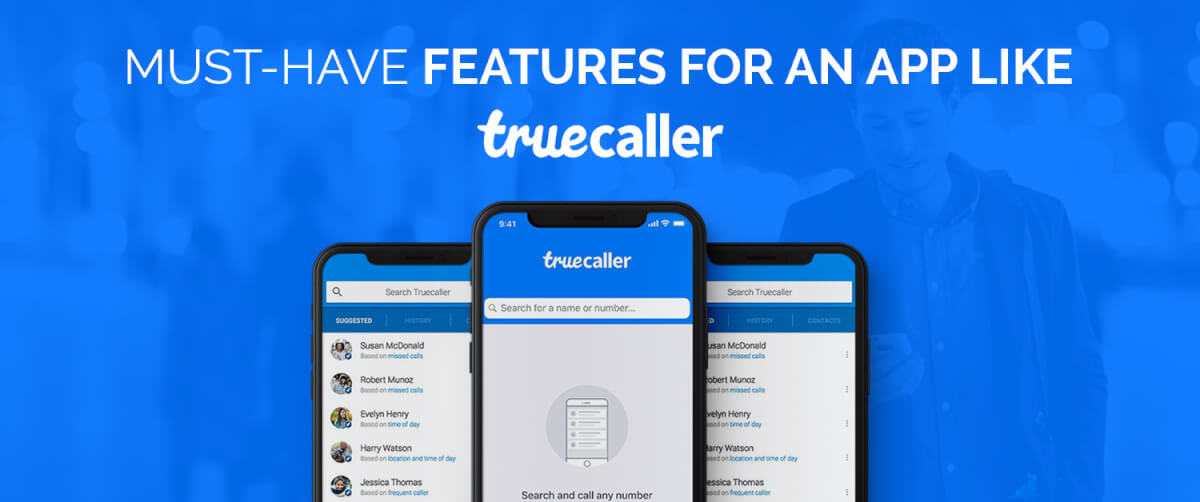 True Caller is mainly recognized as an application that reveals us the identity of unknown numbers. What most of us don't realize is that True Caller features a very efficient call recording option as well. Not only it lets you know the identity of who is calling but also points out spam calls that you need to avoid. Therefore, an additional call recording feature is a perk for you that lets you keep a record of the calls you make or attend.
However, keep in mind that the call recording feature requires a premium version of True Caller which is not free. The basic version is free of cost but the premium one will cost additional charges. You don't have to worry though as you have the option to choose a 14-day free trial. However, the trial version is supported only in some models of devices. Having the premium versions promises the best of True Caller's high-end features.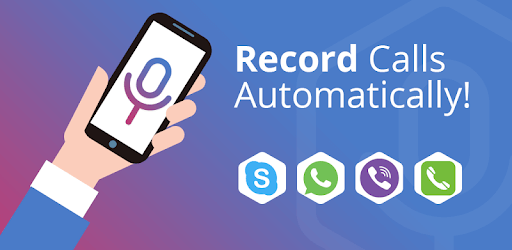 Cube Call Recorder is not your average call recorder as apart from normal phone calls, it lets you record calls from other apps such as Skype, WhatsApp, Facebook, Viber, IMO, Telegram, Line, and others. Call recording of VoIP services is not compatible with all devices. Therefore, you need to download the app to check whether it is supported by your device or not.
Another perk that pushes Cube Call Recorder among the best is that it is completely free of cost and ad-free. Therefore, you don't have to spend a single penny on it and don't have to deal with irritating ads anymore. As a result, you get the most pleasant call recording experience all for free.
Call Recorder ACR
Call Recorder ACR is one of the best apps for call recording out there that has vast compatibility with various modeled devices. Apart from call recording, it can keep a track of all your incoming and outgoing phone calls while recording them on your wish as well. It has an efficient working that does everything automatically without asking you to do anything.
As stated before, this call recording app is not just supported by various devices but also works with several cloud storage platforms such as Google Drive, DropBox, One Drive, WebDAV, and FTP. Moreover, Call Recorder ACR lets you send the recording as an email to any address you wish by just the strokes of few keys. This app also comes in two versions. This includes a basic version that is free but comes with ads. The pro version is not free of cost but makes the app ad-free and more convenient to use with few additional features.
RMC: Android Call Recorder is counted among the top call recorders for android found on play store. It offers huge versatility by not just recording calls in formats like WAV and MP3 but is also compatible with other formats including 3GP, MP4 and AMR. This provides you the option to save your recording in whatever the format you wish and feel comfortable with. To let you record as many calls as you want, this app is supported by Google Drive and DropBox so it relieves you from the stress of worrying about storing recorded data.
It has a call log as well that keeps the track of all incoming and outgoing or attended or missed calls that you make with your device. For added safety, RMC: Android Call Recorder has its trash folder that keeps a record of all the saved recordings in case you accidentally lost or delete any of your data. Not only that, but you can also customize the call recording quality and choose from mono or stereo. You can also adjust the bit and sample rate to adjust the sound quality.
Call Recorder by Quality Apps
This call recorder has all the essentials and features that you can expect in an efficient and reliable call recorder. Call Recorder by Quality Apps allows you to record all sorts of calls including incoming and outgoing calls. For better convenience, it lets you search and sort the recorded files in your collection. Furthermore, you can tag your calls and recordings as a favorite so they stay on top for you to access easily. Assembling and keeping a track of your recorded data is easy.
For added protection, you lock your app with PIN protection so nobody else can open the app and access your data. The calls you record can be saved in WAV format apart from the typical MP3 format. Like every other high-end call recorder, this app comes in two versions. The basic version is free to use but contains ads. However, you can buy the pro version and remove any ads.
All Call Recorder Lite 2019 is another wonderful app that lets you record calls easily. Since it is a lite edition, you only get basic functions. As a result, this call recorder has a small size and is very fast. Its minimalistic design lets you call records without any lags or complexities. Moreover, this app is available for free to use but comes with ads.
Apart from recording calls, All Call Recorder Lite 2019 records all the instances of outgoing and incoming calls. It has a built-in audio player that lets you listen to your recorded calls. However, as stated before, this call recorder does not support additional features like cloud storage or searching and sorting. Also, it does not allow moving the recorded audio files to the SD card. Thus, if you are not a fan of extra bulky features and want simple call recording function, All Call Recorder Lite 2019 is the right app for you.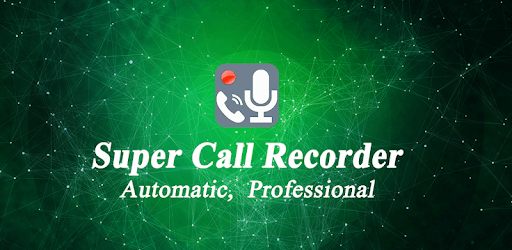 Super Call Recorder is a free app that lets you record all sorts of incoming and outgoing calls. It automatically records calls without asking you to do anything manually. This call recorder has a built-in audio player that allows you to listen to the recordings directly from the app instead of opening a media player to do so. It has a superior sound quality with a clear voice recording from both sides.
Super Call Recorder is user-friendly and allows sending your recorded calls as an mp3 file to Whatsapp, email or any other social or chat apps. You don't have to manually open the file manager to search for the recorded note. After recording, you can save your notes wither in phone storage or external SD card if you plan to transport it all to a PC. However, this call recorder app is compatible with android versions 2.1 or above.
Call Recorder by TOHsoft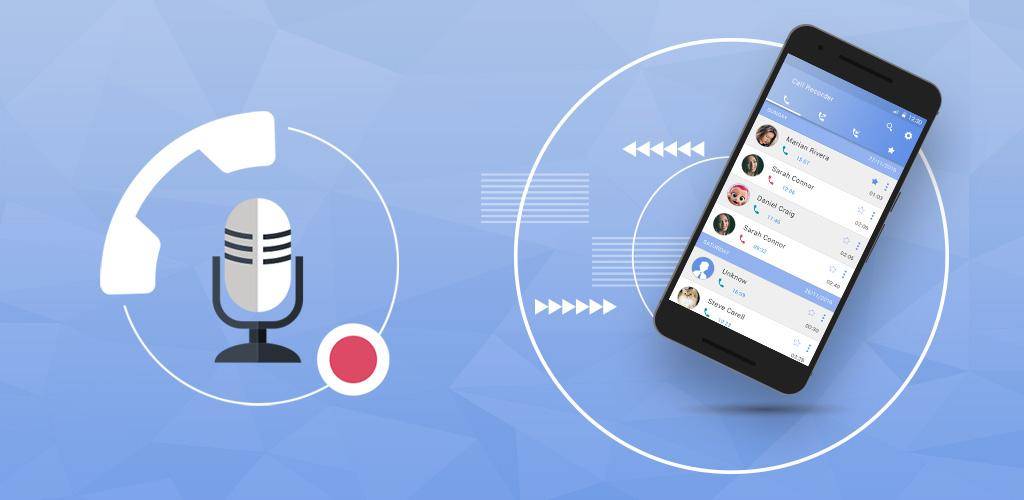 This call recorder is loaded with various high-end features that add extra convenience and reliability. Apart from recording all your incoming and outgoing calls, you can sort and organize your recorded calls as you wish. You can manually select the numbers for you which you want to the call to record every time. Similarly, you can add contacts that you want to exclude from recording the calls.
Call Recorder by TOHsoft rightly understands the privacy concern and therefore, features app locking feature for which you can set the password. Consequently, your recorded calls and history remains protected even if the phone is lost. You also have the option of quickly enabling and disabling the password lock. This call recorder is also available in the free and pro version. You disable ads if you opt for the pro version. However, the advanced version is not free. TOHsoft call recorder is among the best app that you can use for call recording purposes.
Lovakara Call recorder
This call recorder presented by Lovakara inc. is a free app designed with a simplicity that does what it is intended to do. It records the calls automatically and allows saving them in MP3 format. Moreover, the call recordings you save can be stored either in phone storage or external SD card if you wish so. 
This call recorder app is not supported by cloud storage. Also, it is not available in any paid or ad-free version. You'll have to deal with the ads. However, this call recorder has a minimalistic design works well on most of the devices. Neither it has additional features nor you have to pay anything extra. It is best to use if you don't want a call recorder that consumes big space in storage and slows down the entire phone.
Conclusion
So, these were the top 10 best call recording apps for your smartphone. Before, downloading one, make sure to be aware of your country's rules and regulations regarding it. All these apps will automatically record the calls that you attend or make on your phone. Some of these apps are better than the rest when it comes to additional features such as saving the recorded files is SD card or uploading them on cloud storage. You should look forward to these features as they aid in better user experience.
There are premium or pro versions of some of these apps available as well that are ad-free and offer more features. These advanced versions are not free of cost though. So, if it meets your budget, you should try them for a better experience. However, make sure to check their trial version before paying for one. Make sure to test these apps since all of them are free when supported by ads.