Spying on other people's phones may be considered unethical. Although, management of a company may install phone-monitoring applications for the supervision of their employees. The application, for example, the TTSPY ensures that these companies protect their intellectual property.
In social settings, connectivity has allowed teenagers to access information from many sources thus. This has necessitated the use of a phone monitoring application to monitor your teenager's child or children.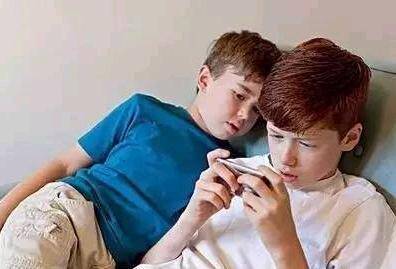 Phone Monitoring
Get to the applications store and search for a phone monitoring app. Use the number of downloads and the reviews written by other clients about the applications to guide you.
Once you settle on the phone monitoring application you want to use install it on the phone that you would like to be monitoring. As a parent, this will most likely be your teenager's cell phone.
Reasons Why You Should Monitor Your Teenage Child
If you have teenage children, you know that they are still too you to make noble decisions most times for themselves. It is not their fault; they are still trying to understand what is happening during growth. Obviously, most teenagers will be curious to visit multiple online websites to find information about certain topics of interest such as dating, love, sex, and friendship.
Granted, you should be aware that your teenage child is in a learning phase. You may notice that he or she might be silent and therefore, retreat to their phone. This is when to make friends with your child.
Initially, the most important thing here is to get them to open up before you start to use the phone monitoring application. Remember, even though teenagers are young, they are human beings who deserve to love and be loved back.
Tips on How to Help Them Open Up
– Lend a Hand
Sometimes teenagers are stuck in something and all they need is a hand to guide them. Always strive to be their go-to person, to avoid them relying on google. Yes, Google is great, it has helped in many instances, but you should try to be available for your teenage child.
Assure them that you are there to encourage and to guide them. If you are a busy parent, allow them to phone you whenever they need to ask something.
– Understand Your Teenage Children and Begin Conversations
It is true that you may not understand your children as a parent. However, instead of taking verbal fights with them, perceive them as curious young beings, instead of equals. Some will even fight back if they learn that you have installed a spy app on their phone for monitoring.
Every child has a different personality, so take the time to understand your child's personality. Do this by initiating most conversations. This will help you to know their interests, worries, and concerns.
– Listen and Lead from the Front
After a long day at work or your company, you long to relax and stretch out to let cure from fatigue. Somehow, your kids are still fresh from a not-very-busy day and they want to share something with you. It might be troubling them, or its just information they want to confirm with you. Think of it as an excellent opportunity that your teenage child or loved one has accorded you and you should take it regardless of how tired you feel.
Listen, but always do things that you say that what you expect them to be. This will help you know their approach to life. It will also create a rapport between you two and you can talk about having a monitoring application.
– Create More Family Time and Join in their Hobbies
More family time means more time to bond. You will learn your teenager's needs and wants and this will guide you on what to be monitoring when you finally install the application. It will also help you to learn about their hobbies and create a schedule that allows you to spend the time to do the things they like.
Phone Monitoring Applications, TTSPY Application
The best part about the phone monitoring applications is that, for example, the TTSPY can be Remotely Installed. You have tried to help your teenagers open up, and they are still silent and prefer to use their devices more than engage with you or their friends. Taking away the teenager's devices or making late payments deliberately of internet subscriptions may not work. This is also not a friendly approach to use because; you might push the teenager further.
This is when you pick on the TTSPY without notifying your teenage son or daughter. It is effortless in the sense that you can install it silently and it operates in secret mode.
The TTSPY application-monitoring tool can help you to monitor your family, supervise employees, or monitor your child to keep him or her safe.
The TTSPY software is also among the best monitoring applications because you can use it in real-time or offline. It will help you to monitor your teenager in the most unsuspecting ways or at the most unsuspected places.
Lastly, it helps you to have analytics that will guide you on the probabilities of a teenager falling into certain traps such as; drug addiction, sexting, or meeting strangers online who may be Cyber predators. It also helps you understand more about cyberbullying because it shares the figures of how many schools students face cyber-bullying. Cyberbullying tops among the list of worst crimes and it has led to either suicide or getting teenagers to end up in self-destructive behaviors.
The TTSPY has a very friendly dashboard. It does not need you to be tech-savvy to sign up. In a few minutes, you have a profile and you are ready to start installations on the devices you want to track.
Recommendation
The TTSPY is a great application that every parent with a teenager must-have. They offer you a full day free trial. This is an important period where you interact with the application; ask questions as you make the decision on how many devices you want to track. Once you are satisfied, you begin to pay for the application.
It is compatible with Android and iOS phones so you do not have to worry about buying an Android smartphone because you only had an iPhone.