The exponential growth of technologies is facilitating human beings at every step that has made communication extremely easy. There are numerous apps available on the internet for communication purpose. The line is one of the most prominent apps in the field of instant messaging. It provides almost all features that are required for communication. You can send text and voice messages. It allows you to make video calls, images, and videos sharing. It is compatible with every device and performs the best. So it is one of the finest choices among teens. Almost all teens have this application in their cellphones.
Furthermore, the installation process of Line is straight forward so anyone can install this instant messaging app without any difficulty. Although this app is an extremely useful mean of communication, it can be really dangerous at the same time.
This app doesn't provide any parental control features so parents are totally unfamiliar about the activity of their children on Line. Parents don't know what their children are sharing on Line? Which type of company they have adopted? So it is really frightening for the parents.
There can be some other reasons to hack someone's Line account. For example, you may want to hack your employee Line accounts. If you are suspicious about any of your employee that one is involved in information leakage, you can monitor Line account to clarify your doubts. You may need to hack your partner Line account to clarify your doubts about your partner.
Although hacking is unethical, if you are doing so to protect someone or any other constructive purpose, it is totally legal and ethical as well. There are different ways to hack someone's line account. The most important way that is really easy and affordable is to utilize different cellphone hacking or monitoring apps. There are numerous applications that offer Line tracking functionality. An application that stands out the most in this field is a TTSPY app. We will describe in details why this application is dominating in this field. However, we will describe 5 other best ways after TTSPY app to hack Line account.
How does TTSPY app work to hack Line account?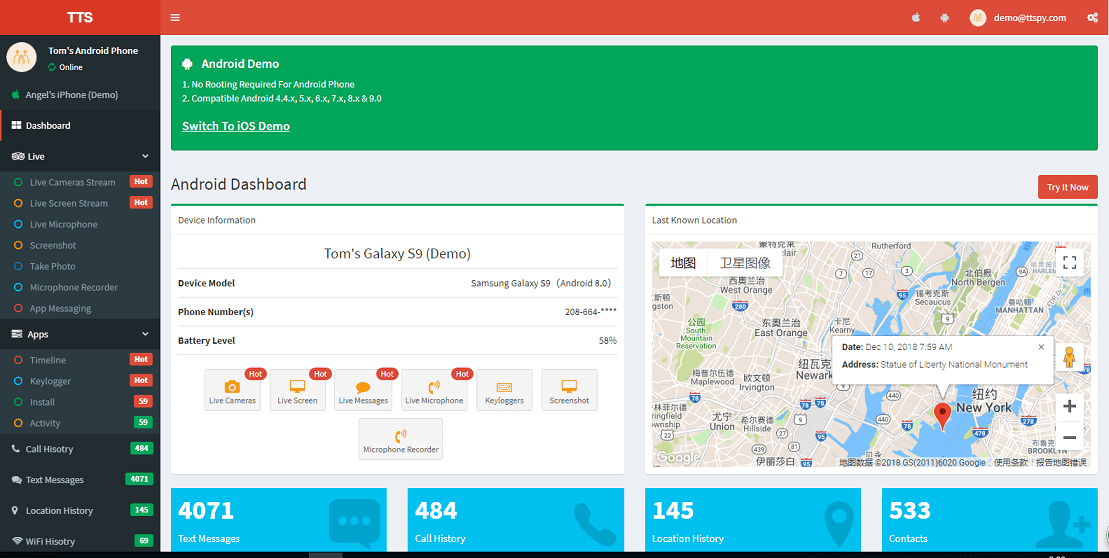 The most prominent application that is extremely efficient for hacking Line account is a TTSPY app. It doesn't only provide Line account hacking functionality but also capable to hack any instant messaging app. To run this application, no technical skills are required. That makes it one of the best way to hack Line account.
Performance of the TTSPY is superlative. So you might be thinking that it would be really difficult to use this application. Reality shows something else. Its usage is as easy as a pie. Here is a complete working of this application to hack Line account.
First and foremost, you will have to install this app. The installation process is very easy. Purchase a subscription plan and follow the instructions, you will receive via email, to install this application. To purchase this app, visit https://www.ttspy.com/pricing.html.
After successful installation, there can be two scenarios. First, the user will log in into Line first time. If it is so, it will be really good news for you. You can hack Line's password and can open this app any internet available device. TTSPY provides a keylogger feature that tracks every keystroke. Therefore, when the user enters username and password, the keylogger will track all key combination. So the password is in your hand. Second, if a user is already logged in, it is good news again for you because TTSPY will immediately start uploading all Line data into a remote website where you can see the complete details of the activity.
You will have to just login into your TTSPY account. It will redirect you to the dashboard. You will find every information even minute one as well.
There is a slight difference method to use this application on android and iOS. If you are an android user, you will have complete information of Line under instant messaging app feature in the left menu. For iOS user, you can find a Line option directly in the left menu. So click on the link, the information will be on your screen.
Usage of this application is really easy. You don't think so? OK! Visit the link https://my.ttspy.com/demo/android for demonstration. It will remove all doubts and prove our choice phenomenal. Thanks to TTSPY team!
Other 5 best ways to hack someone's Line account
As we have already mentioned that there are several ways to monitor someone's Line account. These apps are also pretty good for cellphone tracking. Let's have a brief look at top 5 best applications to check Line account information.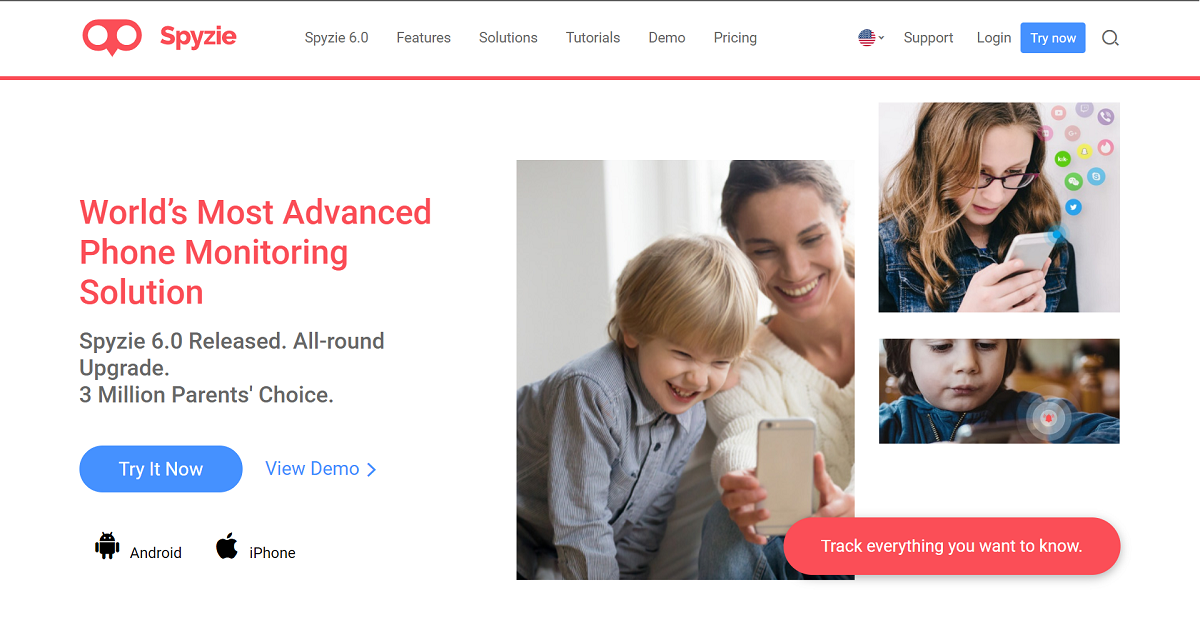 It is another one of the biggest names in Line account hacking. This application offers impressive features for Line tracking that make it the best choice. Once this application is installed on the targeted person cellphone, it will directly intercept all text messages without a user's knowledge. It is capable to trace the current user's location. Unlike TTSPY app, it doesn't provide some advance features such as live cameras streaming and real-time microphone activation to listen to the user conversation.
Compatibilidad: Spyzie is compatible with both android and iOS devices.
Other features
Here are a few other features of Spyzie:
It is capable to monitor the complete details of call logs.
It works in stealth mode so it is impossible to track this application.
Track all text messages and GPS location as well.
You can see the complete list of installed apps. Images galleries and notes, etc.
Spy Phone App
This application is another most predominant app which is extremely useful for Line account hacking. Customer support is available 24/7. When you install this app, it starts working and initiates uploading Line's data on a remote website. You just need an internet-ready device to see the complete Line activity. There is no complexion to check the data. Just log into your account and you will find a Line option there. Click on that. Information is there for you!
Compatibilidad: Android and iOS, both operating systems are compatible with this application.
Other features
Here are some other useful features of this application.
This application is capable to read deleted messages.
Phone logs are easily trackable.
GPS location and complete installed apps information.
You can check complete browsing history as well.
You can use Flexispy to check the complete Line account history of your children and employees. This application provides almost similar Line account tracking facility. It provides really good customer support. The complete working methodology is quite similar to other tracking application. Its easy user-interface makes it the apple of the user's eye. Although it provides numerous features, it is far behind than TTSPY monitoring app.
Compatibilidad: Compatible with Android, Nokia, Blackberry and iOS operating systems.
Other features
Let's have a look at some other useful features of Flexispy:
Track complete details of MMS and other text messages.
Capable to track all IM chat apps.
Offers spy on VoIP calls and other call logs tracking.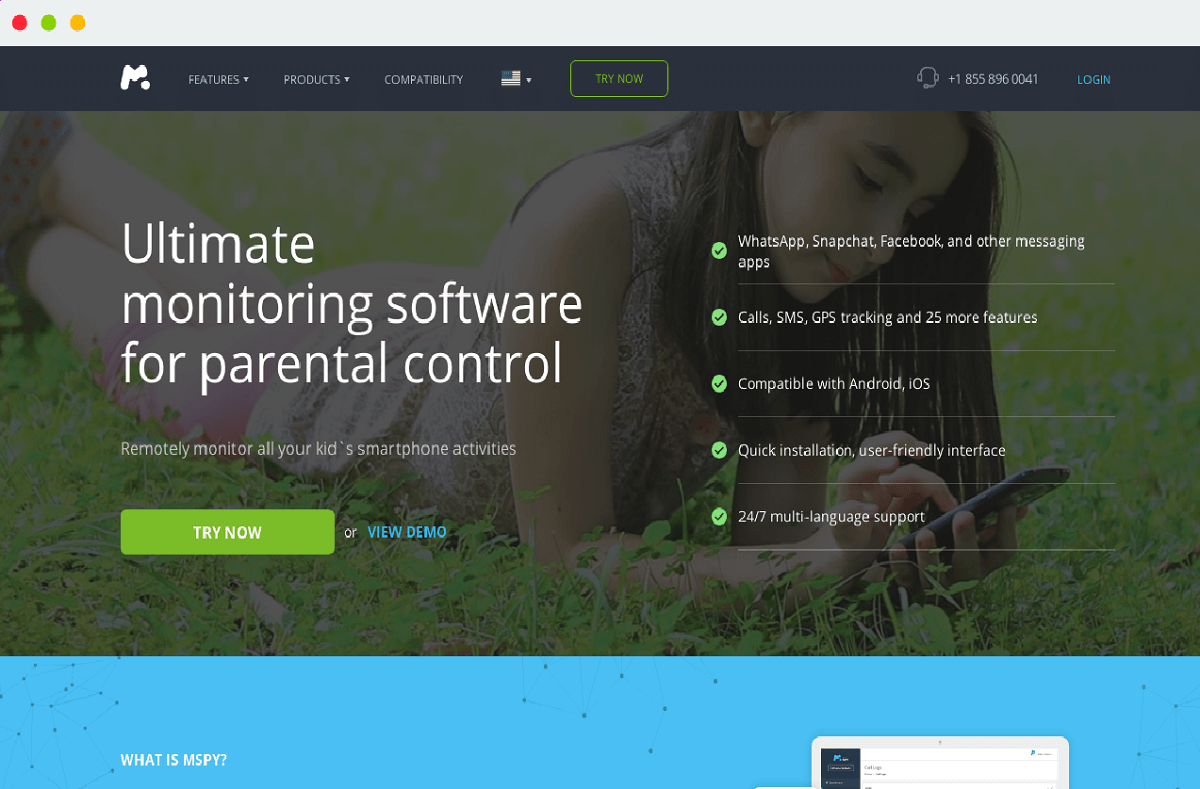 It is another most remarkable parental choice to monitor their children and employers to monitor their employees. If you are planning to secure your beloved ones, you should use this application to monitor their activities. After logging in, you will find numerous amazing features to perform different activities. You will find a Line feature there. Just click on it and clarify your doubts about the security of your children.
Compatibilidad: Windows, iOS, and android as well.
Other features
The most attractive feature of this application is to restrict the incoming calls.
Check the complete details of incoming and outgoing calls.
It offers you to keep track of the entire browsing history.
You can check the image gallery, text and MMS messages and videos as well.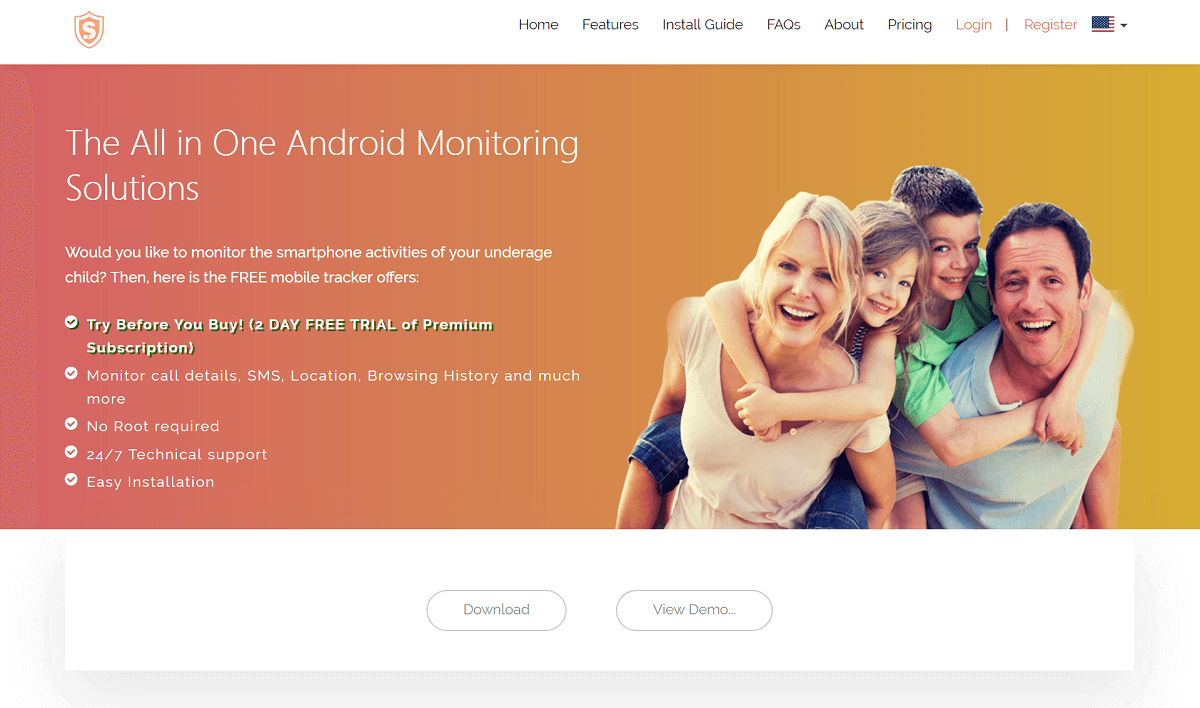 It is our last and final choice to hack someone's Line account in this guide. Its name is quite obvious that you can spy human activities. It comes with a user-friendly interface and remarkable features. Just login into your SpyHuman account. Look at the menu, you will find a Line option there. Just click on it and check the complete Line activities of your victim.
Compatibilidad: It is compatible with android.
Other features
Here are some renowned features of SpyHuman app:
This app provides a feature to block any call.
Check the complete contact list.
Monitor call logs and browsing history.
What makes TTSPY app one of the finest choices among all application?
Do you think, only Line monitoring is enough to protect your children from the danger of the online world? Your answer will be NO, definitely. Yes, your children can be affected by so many ways. For example, they can use any other instant messaging app for communication other than Line. A regular call option can be used. It is also possible that your children can be involved physically in harmful activity and this goes a long way.
You might be thinking that which application can provide all such functionality to monitor all activities either physical or through cellphone? It seems impossible. Right? Yes, it is impossible, but here is an exceptional case which is TTSPY app. That provides all functionalities to cover every security aspect to protect your children. How? You can track your children location and turn cameras on to see the physical activities of your children. It provides live screen streaming, microphone recording and makes you capable to listen to a real-time conversation. There are several other features available to monitor cellphone activities.