Sometimes, it is just necessary to be able to spy or hack someone's Android device. There are many reasons which make it necessary to spy on someone such as your child whom you might be suspecting of spending time with classmates or friends who are not of a good influence to him or her. Another reason why it might be important to spy on someone could be because you suspect that the employee is working for someone they had agreed not to work with as against the confidentiality agreement.
In such circumstances, it is almost necessary to have a tool to be able to spy on the child or employee. This is where the TTSPY app for iPhone devices comes in handy. It provides real-time monitoring functions such as monitoring the person through the use of their front and rear camera, and all other features. The app has the feature to access anyone's front or rear camera as well as their location, sound of the surrounding area, browsing history, text messages and even call log history.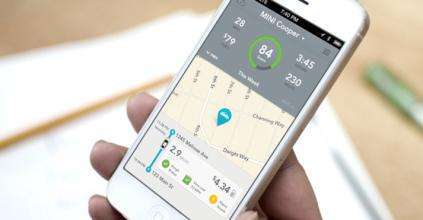 Wie wird die App verwendet?
The software of the app can be downloaded easily through a third-party app which is easily available on the Play Store. The TTSPY app does not require rooting for an Android device.
As the app is easily available for most Android devices, you can download the app through the third-part app. Once you download the app, you can start using any of the features immediately. Just register the number you want to track. It is the first monitoring system of its type.
All you have to do is log in with your account details to access the person's phone camera, their location, sound of the surrounding area, browsing history, text messages and call log history. There are various advantages to using the app which outweigh the disadvantages as mentioned below:
Vorteile der Nutzung der App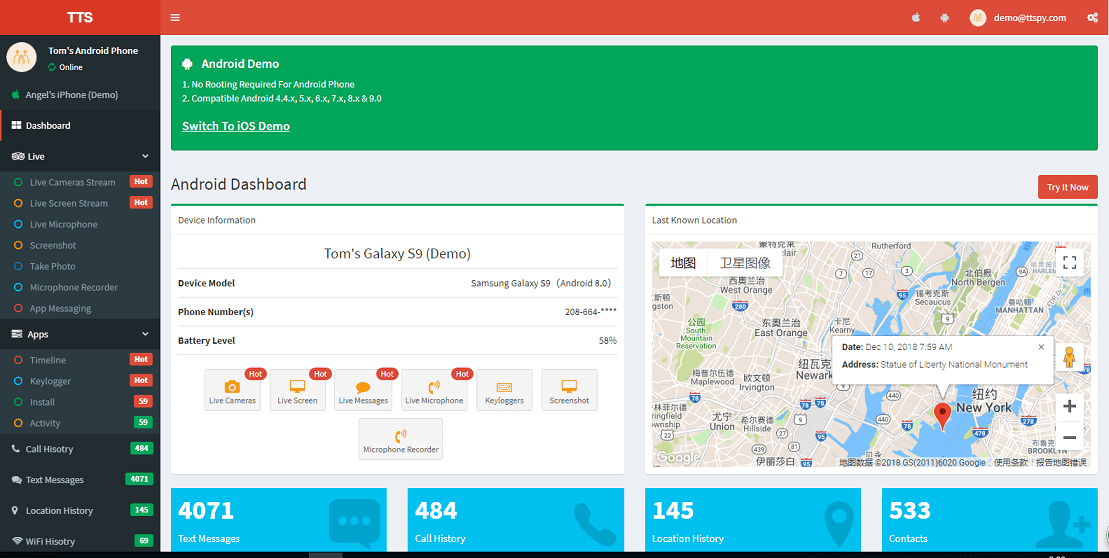 One of the greatest advantages of the app features is the fact that you get to use the real-time monitoring function which means that you get to see your child or employee and find out wherever and whatever they might up to or located and who they are hanging out with.
You can also take a screenshot of the live location, pictures of the place they are at or even record the conversations they have for future proof such as in the case of an employee speaking to a competitor or your child spending time with the wrong crowd.
It is really important for parents to be able to monitor who their child speaks to, especially when it is the child's first Android device. Good parenting means being able to have a good relationship with your child in order to see what the child is doing in order to gain their trust.
Another great advantage of the app is the fact that you will know where the employee or child is and if they are at the right place or with the right person as you had told them to be. You will know whom the child speaks with on a daily basis and check to make sure if the activities they are doing with their friends are appropriate or not. Whereas, the employers will get to see if the employee is doing the right work or not and to ensure that they are not wasting their time when at work.
The features in the app are relatively very easy for parents to use. In today's age, kids might think that they are better at using technology than their parents but the user-friendly interface will help ensure that parents and even employers are able to use the app to its' full potential without requiring any experience with using the app.
Disadvantages of hacking someone's Android Device
Even though it might seem important to hack someone's Android device, at the same it might be not the right thing to do such as in the case if the employee or teenager finds out. It is an invasion of their privacy and it is important to hide the fact that you continuously spy on them for various reasons.
One might even feel uncomfortable seeing what their employee or child is doing. It is important for both parents and employers to know when to use the app but despite this, the app is useful for hacking into someone's Android device and even finding valuable information.
Weitere leistungsstarke Funktionen der App
TTSPY is an app that is available for Android devices and is one of the most useful monitoring apps out there. The app is easy to download and is the ultimate app for both parents and employers. Although it is used for multiple purposes, the reason behind it is the same which might ensure that the child or employee is safe and does what is told to them.
There are many features in the app which make it the ultimate tool for parents and employers to use. The various features besides hacking someone's front or rear camera include checking their live location to know where your child or employee and to ensure your child is safe or that the employee has reached the destination as told to do.
The app provides you with unparalleled access to the phone of the user which means you will be able to access their contacts, call log history, messages, pictures, videos, audios, browser history, apps installed and even app messages timeline such as WhatsApp or Viber. Due to all these various features that are given to you for the lowest price, TTSPY has become one of the most powerful apps in the market.
Why Use TTSPY to remotely hack someone's Android Device?
TTSPY is the quickest way to hack someone's Android device. As technology develops, one should take advantage of the tools.
Parents need to download the app on their phones to ensure that their child is not doing anything that might prove to be harmful to them because children at a young age are sensitive and easily susceptible to harmful behavior.
It is important for parents or employers to be able to hack their child or employee's Android device to know what they are doing. An employee should be doing their work during working hours and employers can use the app as a tool to make sure that employees do their work on a timely basis. Give the app a try to see why it is the best in the market.
Despite the above reasons, anyone can use the app such as a girlfriend or boyfriend who is unsure of their lover's loyalty or just to find out critical information the quickest way.